Good news, there are innards for the first, short run of Singlecross boxes. (Is it a pedal? It has no switch, so…maybe not.)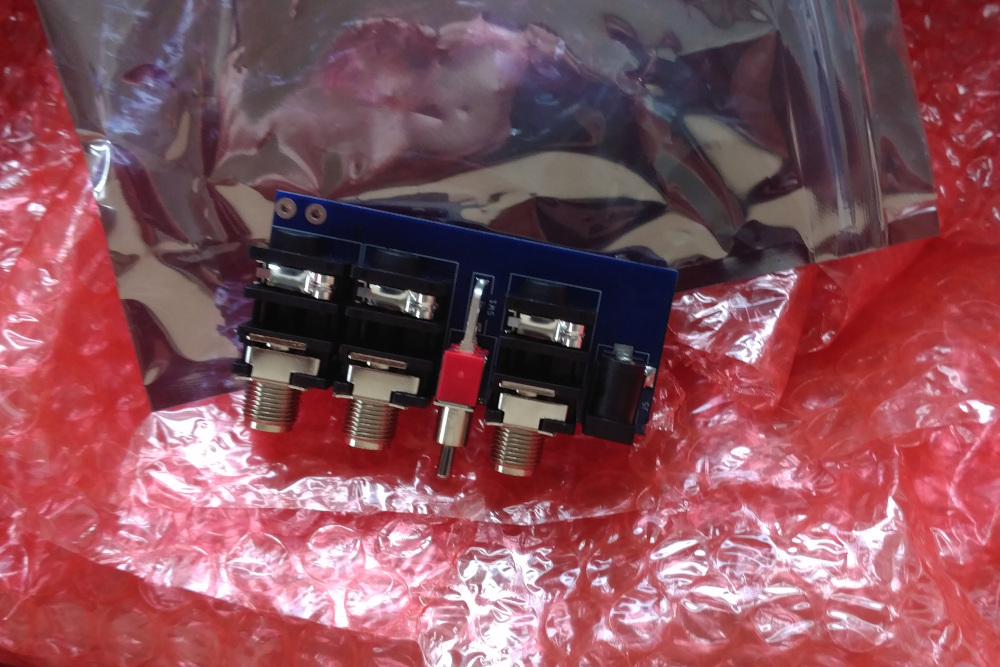 Just waiting on boxes now!
While I'm waiting…
What do you do with extra prototype boards? I put two in the same box, making a Double Singlecross pedal.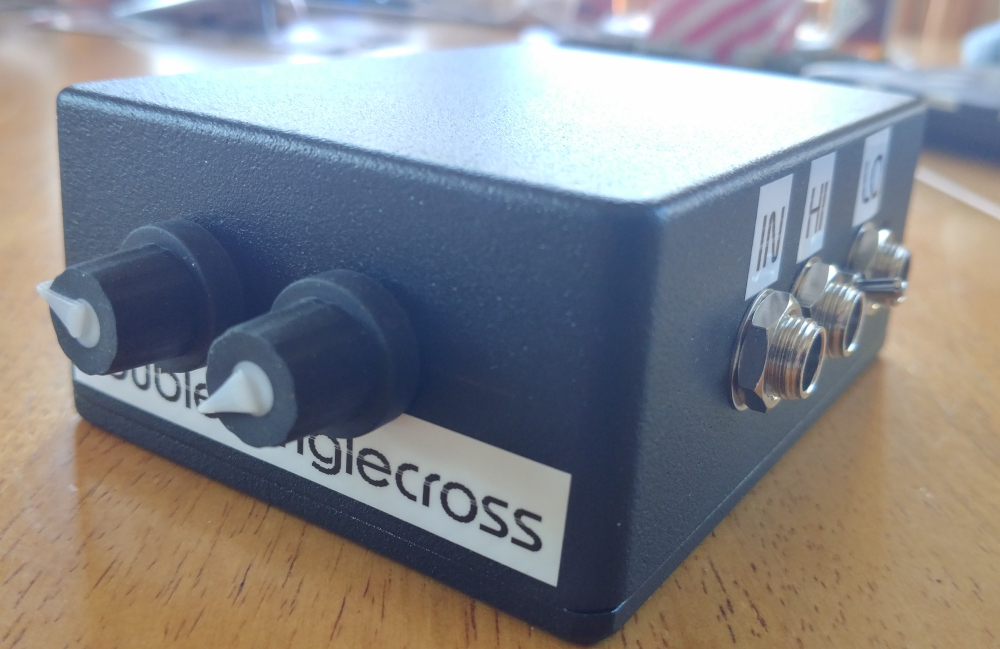 I'm using it to combine two rack compressors into a multiband unit. This works well, but involves a lot of patch cables!